eduActiv8: Math and Science is an iOS and Android app designed to promote and support numeracy and science literacies for early learners. It currently contains 14 activities and is available in 14 languages.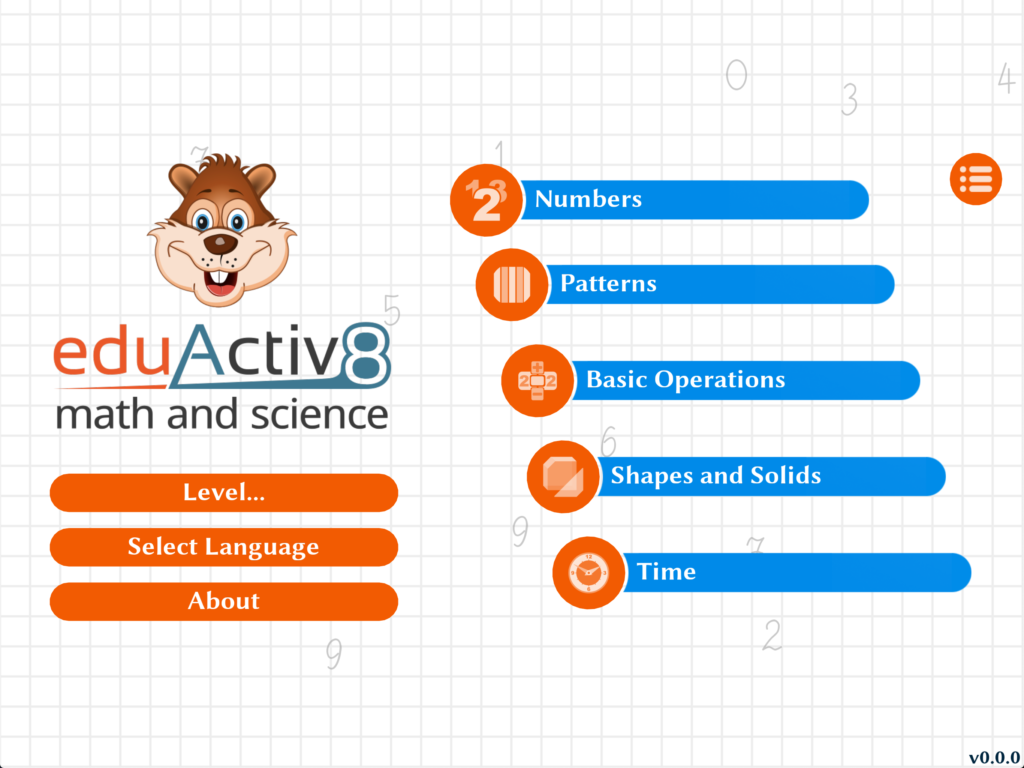 Activities include number flashcards, counting games, pattern completion, basic addition and subtraction, shapes, and clock and time activities.
The app is currently available in the following languages:
English (US)
English (UK)
Catalan
French
German
Greek
Italian
Lakota
Macedonian (Cyrillic)
Polish
Portuguese (PT)
Russian
Serbian
Spanish (ES)
The eduActiv8 project was started by Ireneusz Imiolek, who maintains the (much more complete!) desktop version of eduActiv8. The eduActiv8 name, logo, and mascot are (c) Ireneusz Imiolek and used with permission. eduActiv8 Mobile is free software, and the GPLv3 licensed source code is available on Github. Development and translation credits are available in the CREDITS file.