Number Delver is a fast-paced arcade game designed to challenge your mathematical skills. The friendly Delver must power up by finding the correct answers on each board. The enemy Ignorunts will try to foil your plans, but you can defeat them with multiple types of power-ups. Available soon for iOS and Android.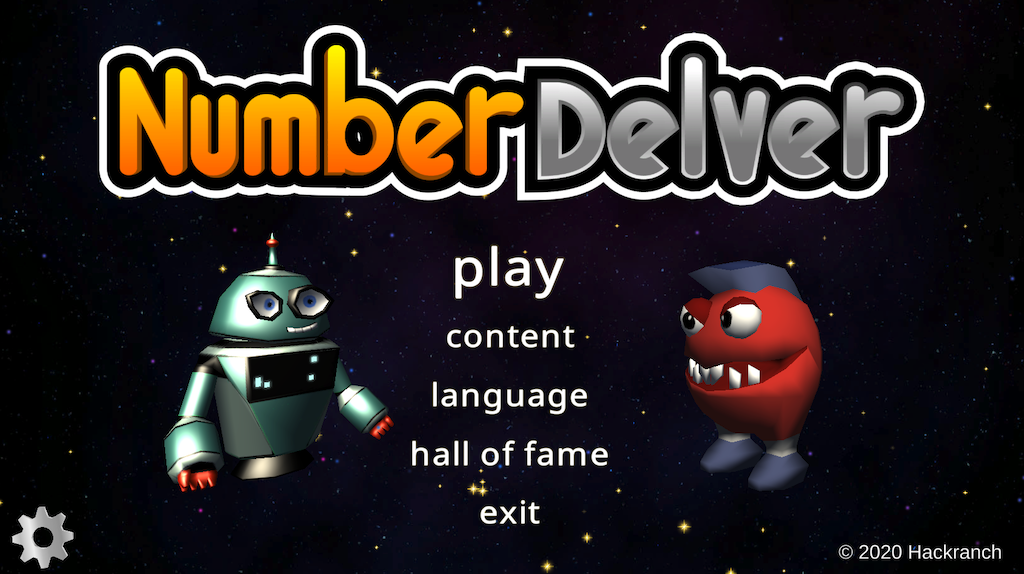 Features
Completely customizable gameplay, from math content to game challenge
Zany graphics and sound effects and a groovy soundtrack
Five different enemies that use multiple strategies to try to defeat you
Slapstick power-ups such as ice cubes and bombs
Save high scores in a Hall of Fame
Play in several languages, with new options available regularly
Coming soon for iOS and Android.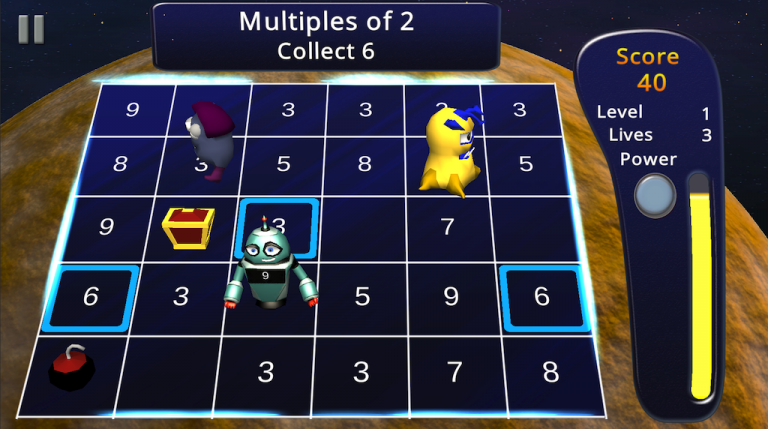 Basque
Catalan
Chinese (Traditional)
English (US)
Hausa
Irish
Lakota
Luxembourgish
Norwegian (Bokmål)
Portuguese (Brazil)
Portuguese (Europe)
Romanian
Russian
Slovak
Spanish (Latin America)
Spanish (Europe)
Ukrainian
| Language | Credit | Discover More |
| --- | --- | --- |
| Basque | Patxi Berhouet | Euskara, the basque language |
| Catalan | David Plaza Garcia | |
| Chinese (Traditional) | Chico Games Localization | |
| Hausa | Tanko Zinai | |
| Irish | Malachy Reynolds | |
| Italian | Arianna D'Andrea | |
| Lakota | Peter Hill | Saving the Lakota Language through Immersion Education | Peter Hill | TEDxBrookings |
| Luxembourgish | Mohamed Boutaiba | |
| Norwegian | Martin Wold Lande | |
| Portuguese (Brazil) | Júlia Rosa | |
| Portuguese (Europe) | Tiago Mesquita | |
| Romanian | Anca Moșescu | |
| Russian | Jelena Punger | |
| Slovak | Erika Manekova | |
| Spanish (Europe) | David Plaza Garcia | |
| Spanish (Latin America) | Marcos Quijada | |
| Ukrainian | Ahnessa Pashynska | |